.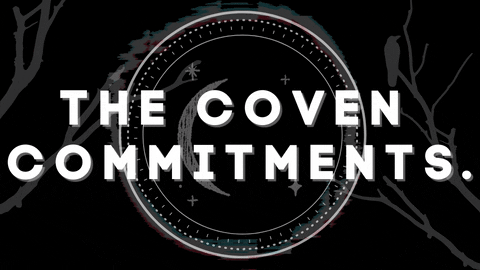 Vegan & Cruelty Free
We consciously decided when starting our company, that if we were going to create a new brand, it was important that we didn't contribute further to the use of animal products or animal testing, not when there are so many alternatives on the market. This includes our commitment to sourcing ethical products, not trading with countries that partake in the process of animal testing and thoroughly check all of our suppliers to ensure that what we buy is not associated with the exploitation of animals. We are small and family run, we can afford to be choosy from the get go!
Ethically Sourced
We too made the conscious decision to ensure that all of the products we sell in our store, have been through a thorough vetting process. From sourcing raw materials such as crystals, wax, botanicals and oils, to glassware, ceramics and planters, each item is obtained in a responsible and sustainable fashion, from reputable suppliers within the EU and in some cases, the Americas. 
Poured By Hand 
All of our wax creations are poured by hand, in small batches, in our own studio. No machinery or factories are involved in the processing, so each and every item is poured with love. All the process, from sourcing, to label design, pouring and packaging is done by us. Every item is a little different from the next, there is nothing remotely off-the-shelf about us!
Made & Sourced In England
Everything we use within our wax creations and our home aroma range, is sourced from England and then made right here on our own turf. 
Bespoke Designs
From the beginning we wanted to ensure that we could provide a customisation service. We understand that sometimes, what you want is not quite on display and we have the capabilities to turn your minds creations into reality. We have a wedding photography background and always wanted to cater to the alternative bride. You can get in touch with us to discuss one off pieces, bulk ordering i.e. favours or centrepieces and wholesale. Visit here to find out more!
Genuine & Honest Reviews
All reviews are not vetted before being posted to our website, this is to ensure that everything you read is genuine, honest and transparent. We are committed to learning how to do better and have already made many changes thanks to our community! If something is amiss, let us know! We aim to get back to any queries within 1 business day and any problems that arise, including feedback are taken seriously. We want you to be happy with your purchase and if you are not, let us know!
Community
We appreciate and love our coven community, we wouldn't have got this far without you! The most important thing to us, is that you have a great experience, find like-minded people to connect with and of course, enjoy your purchase from the moment you visit our store, to the moment it arrives at your home! We have an open door policy on enquiries or complaints via email and invite anyone to get in touch where we aim to respond within 1 business day. 
Commitment To Learn
We are not daft enough to think we know everything. We are living in times of change and great change at that, we want to be part of it in every way and are committed as a company to do a lot better. If we make a mistake, let us know, we want the chance to make a difference, change and teach our community the right thing. We are entirely inclusive, will not tolerate anything less and although we are only a husband & wife running the show, if the time comes for employment, be sure to know we are committed to a fare living wage. We currently do not use models in our campaigns due to the nature of what we sell, should this change, we will be looking to adopt a diverse promotion and welcome anyone to apply. For our Ambassador Programme, we are constantly looking for new faces, of course including BAME persons, all we ask is that you love our vibe, live our vibe and believe in our commitments as much as we do!